Orlando Lock And Keys - Local Locksmith Orlando, FL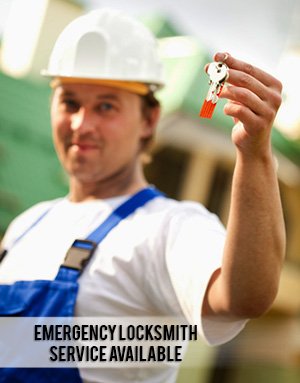 Long gone are the days when you would buy a door lock on the basis of its visual appeal. True measure of a lock lies not in its aesthetics but its ability to safeguard the premises. However, if you can see that your locks have seen better days, then perhaps it is time to call in a professional. The longer you wait to act the more exposed you are to the risk of being burgled. So what are you waiting for? If you are looking for a local locksmith in Orlando FL, then all you need to do is pick up the phone and dial 407-498-2305 to speak with locksmith experts at Orlando Lock And Keys. We are a leading and cheap locksmith in Orlando FL providing a wide range of services. Be it residential lock and key needs or for your car locks, we can handle everything with equal alacrity. We are one of the most trusted locksmith in Orlando 32891.
Now that you have a reliable service just a phone call away, why take a chance with your security? Simply give us a call and we'll take it from there.
Who we are?
Sensing the need for lock and key experts in Orlando, FL, we started our business 10 years ago. Over the years, we managed to overcome competition by committing to quality as well as affordability. We are a reliable local locksmith in Orlando FL because we don't exploit our patrons in their hours of need. When you call us for assistance, we assure you quick service available at a standard price. Don't worry if you need to get your car locks rekeyed or need an immediate assistance because you have been locked out of your home, you know help is just a phone call away.
At Orlando Lock And Keys, we not only provide you with affordable service but also give you immediate assistance when you require professional help. We have a team of skilled experts who are trained to handle all kinds of locking systems. You can call us for lock change/replacement, installation of home security systems, lock rekeying, key duplication, and everything in between. As a cheap locksmith in Orlando FL, we come highly recommended by our clients for our service standards and high quality service.
WHY US?
Qualified and Experienced
We are professional locksmith service providers with a team of technicians who have been handpicked through a rigorous process of selection. Our locksmiths have undergone extensive training and their skills have been tested on various locks. As a result, our technicians are able to fix any lock, even those they are encountering for the first time. When you call Orlando Lock And Keys, our technicians come equipped with the right set of tools to provide you with on-the-spot solution.
Specialized Services
As professional locksmiths, we not only carry out basic locksmithing tasks but also provide specialized services such as security expertise. We train our workforce to identify if the locks have been tampered. We also work hand-in-glove with the law enforcement agencies. Other than that, we can install electronic locks, make changes in safe combination, master key systems etc. We not only provide residential and auto locksmith services, but also cater to commercial needs.
Quick response
No matter how hard you try, there will be times when you locked out your house or car. What do you do if you don't have backup keys? You simply dial 407-498-2305 and connect with an expert at Orlando Lock And Keys. We have a service guarantee of 30 minutes, no matter where you are in Orlando, FL. When you give us a call, we spring to action immediately and work towards providing you quick solutions.
Mobile locksmith solutions
We have a fleet of mobile locksmith vans that are stationed across the city in strategic locations. Therefore, when you place your distress call to us, we are able to dispatch a technician immediately to your location. We understand that our services may be required anytime of the day. This the reason why we remain operational round-the-clock, 365 days a year.
OUR SERVICES
We are the leading providers of locksmith services in Orlando FL. Some of our services include the following:
Automotive locksmith service:
Car lockouts are not only unpredictable, they are also incredibly frustrating. However, rather than getting worked up or acting irrationally, it is important that you call a professional like Orlando Lock And Keys to come for assistance. Due to complex nature of today's car locking systems, trying to gain access to your vehicle can cause more damage than good. At the same time, we don't only provide emergency support but also rekey your car locks, program new transponder keys, among other services.
Our services include:
Car lockout service
Extraction of broken keys
Car key replacement
Car key cutting
Transponder key programming
Replacement of key fobs
Rekey ignition
Duplication of car keys
Unlocking trunk or car doors etc.
Residential locksmith service:
Home locks are not only supposed to match your overall design theme but also keep you secure. So if you are looking to upgrade your locking systems and need professional guidance, then don't hesitate to give us a call. As a reliable locksmith inOrlando 32819, we will send our best technician at your doorstep who would be happy to assess your locking systems and recommend you a solution, for free!
Some of our other residential locksmith services include:
Home lockout assistance
Lock change
New door lock installation
Smart lock installation
Rekeying of locks
Damaged lock repair
Broken key extraction
Eviction locksmith service
Repair/replace window locks
Mailbox lock installation
Key cutting service
Deadbolt installation
Lock repairs
Home security consultation
Commercial locksmith services:
When you are looking for a locksmith for your business establishment, then make sure that the service provider has the expertise to handle the sophisticated locks as well as compliance requirement. Commercial locks are not the same as your car or home locks and you simply cannot trust an unscrupulous firm with it. What if the person who poses as a locksmith does away with valuable information and sells it to your competitors? It might be a long shot, however, one can never be too cautious. This is why, you must always hire a trusted and reliable locksmith who can uphold confidentiality and design custom solutions based on your requirements.
Here's a look at some of our services:
Commercial building lockout assistance
Installing of new door locks
Repairing old locks
Changing mailboxes
Installing all kinds of safes
File cabinet locks
High-security lock installation
Setting up keyless access system
Digital lock setup
Reprogramming digital locks
Rekeying of locks
Security grilles and other hardware
Emergency locksmith services:
Lockouts or break-ins, no matter what your reason is, if you need a locksmith you can trust, then you know who to call. We are available 24/7 in Orlando, FL. As an emergency locksmith service provider, we provide assured service within 30 minutes of less. So don't waste your time, just call us.
We provide:
Residential, automotive, and commercial lockout assistance
24/7 hotline and support
Standard pricing at all times
Unlocking of all types of locks
On-site key making
Post break-in assistance
When you want the best local locksmith in Orlando FL for your precious locks, why settle for less? Call us today at 407-498-2305!
We Provide Local Locksmith in the following zip codes.
32801, 32802, 32803, 32804, 32805, 32806, 32807, 32808, 32809, 32810, 32811, 32812, 32814, 32815, 32816, 32817, 32818, 32819, 32820, 32821, 32822, 32824, 32825, 32826, 32827, 32828, 32829, 32830, 32831, 32832, 32833, 32834, 32835, 32836, 32837, 32839, 32853, 32854, 32855, 32856, 32857, 32858, 32859, 32860, 32861, 32862, 32867, 32868, 32869, 32872, 32877, 32878, 32885, 32886, 32887, 32890, 32891, 32893, 32896, 32897, 32898, 32899